TRANSFORM YOUR SALES TEAM
ELEVATE SALES CAPABILITIES, MASTER THE CRAFT AND DRIVE RESULTS
SALES ENABLEMENT TRAINING
Are you having trouble forecasting acurately? Wishing your sales team were stronger negotiators? Wanting to reduce your time between lead to closed deal?
Introducing MI Academy's Sales Enablement Accelerator. Our goal is to equip your team with the skills they need to meet these evolving expectations and exceed your sales targets.
Learn to measure, plan, and qualify sales meetings, develop and commit to quality prospects, identify information gaps, and understand the prospect's perception of the situation.
"After just two days of sales enablement training, my team are proactively qualifying their deals pipeline, building strong relationships with prospects and supporting each other. Building upon what we learned, I believe we are on track to achieve our financial goals!"
Andrew Parsons
Head of Mid-Market Sales ANZ
WHAT IS SALES ENABLEMENT?
Sales Enablement Training is a transformational program designed to help sales teams adapt to the evolving expectations of today's customers.

Our Sales Enablement Training will help your sales team to improve their pipeline projection, identify information gaps and objections, understand buyer motivations, and forecast more accurately. Through a simple methodology called S.T.R.O.N.G.B.A.N., teams can drive sales activity, create a common language, and make customer experience the driving force in their sales journey.
✓
WORK ON LIVE DEALS
We'll work with you to qualify existing prospects and close deals during your transformation.
✓
CUSTOMISED & BESPOKE
This training will work at all levels of experience - from the absolute beginner to the seasoned pro.
✓
MENTORING & SUPPORT
Options exist for ongoing support and mentoring with you and your team. We'll keep you on track!
✓
TEAM ASSESSMENT
We'll assess your team to understand skill gaps and opportunities to improve.


HERE'S WHAT SALES ENABLEMENT CAN DELIVER
WHAT CAN I ACHIEVE WITH AN ALIGNED TEAM?
Increased productivity, reduced costs, better customer experience, improved forecasting and faster time-to-market.
Increased revenue, improve customer experience, higher employee morale, and improved collaboration between departments.
UNLEASH SERIOUS SALES RESULTS

$1.5m in additional
revenue booked.
GBG
Resulting in increased revenue, improved market share, stronger customer relationships, higher profits, and better brand recognition.
Like a good 'Choose Your Own Adventure', our sales workshops are fully customisable to account for the needs of your team, the skills available and the goals of the business.
If you're not sure where to start, you can book an obligation-free, 15-minute discovery call with our friendly consultants.
✓ Standard Across All Workshops
Set yourself and the team up for success by taking stock of where we are at, where our gaps lie and how we can bridge the gaps​.
✓ Talent Matrix
Transform your team's talent by identifying where they sit on the potential vs. performance scale and providing tailored support to help each member develop their skills and reach their full potential.
✓ Pre Staff Interviews
Through our pre-staff interviews, we gain valuable insight into your business and identify areas of friction that may be hindering sales performance. By building rapport with your team, we create a more effective training environment.
✓ The Den
Role-playing scenarios, developed with your team, allow for hands-on practice of key sales techniques and build strong examples of successful prospecting.
✓ Retrospective
At the end of the training program, we conduct a thorough retrospective analysis to determine what worked well and what needs improvement. This allows for a seamless transition of successful training aspects into everyday sales activities.

✓ Solution
Learn to to uncover key problems in the business application and personalise your approach by asking the right questions and building strong relationships with prospects, leading to effective solution-focused selling.
✓ Timeframe
Utilise the necessary tools and strategies to manage timeframes effectively, enabling you to close more deals and achieve sales goals within the given timeframe.
✓ Review
Learn how to effectively engage with customers in both the research and review modes, building trust and relationships to enhance the sales process.
✓ Options
Understand how to guide prospects through exploring their available options, demonstrating the value of your solution and ultimately increasing their likelihood of committing to a deal.
✓ Negotiation
Get a clear plan and focus for successful negotiations, allowing them to negotiate with confidence and clarity.
✓ Galvanise
Equip your team with the skills and confidence they need to make a great first impression and successfully engage with prospects in their first meeting.
✓ Budget
Gain the confidence necessary to have open discussions about budget and funding, enabling the team to qualify prospects more effectively and close more deals.
✓ Authority
Identify key decision-makers, navigate complex org structures and approval processes, and build relationships with internal champions to achieve successful sales outcomes.
✓ Need
Understand the buyer's problem and the derived need, allowing the team to develop effective solutions and create a sense of motivation in the prospect to investigate and ultimately commit to a deal.
✓ Outreach Research
Find the right leads and avoid wasting time. Target your efforts and make every interaction count. Ensure that every lead you engage with is a perfect fit for your solution, increasing the chances of conversion.
✓ Outreach Script
Craft an impactful outreach message to capture the prospect's interest and leave a lasting impression. Develop a conversational and persuasive approach to win over prospects and build a strong foundation for a long-term relationship.
✓ Objection Handling
Overcome objections with confidence and honesty. Understand the common objections that prospects raise and develop responses that instill trust and create meaningful conversations. Use objection handling techniques to move the prospect towards a commitment to your product.
✓ Sales Cycle Handling
Streamline your sales cycle and avoid missed opportunities. Ensure that you're always on top of the sales process, from the first touchpoint to closing the deal.
✓ Verbal Questions
Get a prospect's commitment and increase the likelihood of a sale. Understand the prospect's buying journey and ask the right questions to create a sense of commitment to your solution. Use verbal questions to move the prospect towards a definitive action, ensuring that they are ready to make a purchase.
✓ Fundamentals of Emotional Intelligence in Sales
Learn the basic fundamental models and techniques to create a culture that is based on open communication, transperency, supporting a fail forward belief.
✓ Authentic Personal Branding
Fire up your Linked In and learn how to leverage authenticity and personal branding to connect and build relationships with proespects.
Still not sure where to start?
Book an obligation-free, 15-minute discovery call with our friendly consultants.
DOWNLOAD THE PRICING GUIDE & COURSE STRUCTURE
YOU CAN LEARN YOUR OWN WAY
🎙 LEARN YOUR OWN WAAA-AA-AY!! 🎙

Customisable duration
1,2 Day - 12 Week Programs
Learn In-House
Or Virtual.
Training Customised to
Your Learning Objectives.
WHAT IS PROJECT-BASED TRAINING?
Project Based Training is a teching method where students learn by actively engaging in real-world, personally meaningful projects.

This means we work with you on projects that may already be on your roadmap or part of your goals. We work together to scope out any roadblocks or missing capabilities. This gives MI Academy the insight required to develop a training roadmap that will both deliver results and upskill your in-house team.
As part of our projects, we leave our clients with best practices and frameworks that help to embed and make use of the knowledge we share. We are fanatical about helping you receive tangible ROI from your training investments.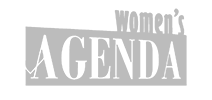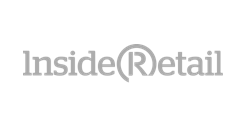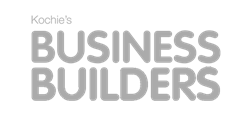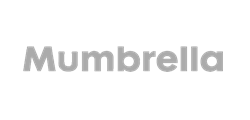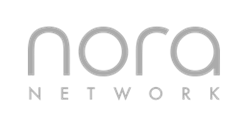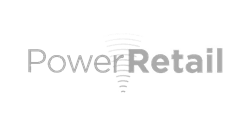 MI Academy is a customised training provider. We combine strategy and training to help retailers transform their customer experience (CX), marketing, approach and impact.