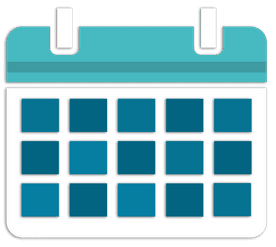 Recharge Your Marketing
21 Day Challenge
Take Charge of Your Marketing Strategy in 2022!
You've consumed everything marketing-related that Google has to offer, but nothing sticks? Tired of running in circles chasing sales? We get it!
---
Get your hands dirty!
No more procrastinating until it's perfect! Easily translate your learnings into real campaigns, real sales and real change.
Amp up the accountability
Be prepared for action and accountability. This is not just another online course to sit in the back of your brain. 
Make marketing make sense
Forget the fluff, we are focussing on the actionable steps you can take to nail it every damn time.
WEEKLY MASTERCLASSES
2 hour virtual classes with Q&A sessions
TEMPLATES & BONUS SESSIONS
Lifetime access to resources
SELF-PACED HOMEWORK
Set goals & work at your own pace
ON DEMAND SUPPORT
Slack channel & 1:1 support
" If you have some knowledge and just need to be pointed in the right direction, or if you are like me, know nothing, put your trust in these guys.
MI Academy values each and every student, and the communication and support you get is truly tremendous. The cost may seem a lot at first but the benefits and returns by far outweigh. "
Tracie Rendell - Previous Challenger

Challenger Result
208% Increase in revenue after just one week of the challenge!
Starting March 8th, a fresh cohort of business owners will commit to change - levelling up their strategy, social media and email marketing.
Week 1: Audit
Clean the slate and focus on the fundamentals of mindset, purpose, goal setting and project management.
Week 2: Social & Content
Overwhelmed by the Google-galaxy of information? Here's what they don't tell you, killer content marketing doesn't take an army!
Week 3: Email Marketing
Mastering the the basics of email can feel impossible. Newsflash: it's not. Nail the essentials and you'll be well on your way!
You should do the challenge if...
You've practically consumed everything marketing-related that Google has to offer, but nothing you learn sticks
You understand the power and persuasion of marketing, but stumble on the implementation
You're sick of completing courses that show you the WHAT, leave you on your lonesome to figure out the HOW
You shouldn't do the challenge if...
You're looking for a quick fix, overnight success story or permission to spam your customers with "lazy-marketing"
You want to sit on your hands and do nothing. Well...the fairies aren't going to do it for you
You don't have the time or energy to commit to long lasting change
Join the challenge today!
Are you tired of working in your business instead of on it? Our 21 Day Challenge is designed for busy business owners who are ready for change.
Sign up yourself, or an employee!
6 Hours of Group Masterclasses (2hr each)
2 x Bonus Masterclasses (1hr)
15x Challenge-exclusive teachable moments from industry-leading mentors
Access to the dedicated Slack & Phone Support channel
Weekly templates, tutorials & workbooks
Lifetime access to the MI Recharge Resource Hub and masterclass recordings
Your chance to WIN the Ultimate eComm Pack (see below)
Lifetime Access to the MI Recharge Resource Hub
Throughout the 21-days you will be equipped with the practical resources, templates and know-how needed to safely and successfully fly the nest.
Beyond that, you will all get:
• MI's Tried and Tested Marketing Blueprint
• Customer Journey Mapping Template + 3 Part Course
• No-nonsense Social Content Planner
• Professionally designed social & email templates (Design rookie-proof!)
• Our Go-To Project Prioritisation Matrix
• Our 2022 eCommerce Calendar incl. months of practical templates and exercises
Join the Challenge to WIN!
Every 21 Day Challenger goes into the running to WIN the Ultimate eCommerce Prize Pack (Valued at $8,545)
ALL THANKS TO OUR MENTORS
Throughout the challenge, you will receive advice, templates and 'teachable moments from your challenge mentors.
MOHAMED SALEH
OMG
Throughout the challenge, you will receive advice, templates and 'teachable moments from your challenge mentors.
TIM DAVIS
ZELLIS
Tim is a unified commerce specialist with over 25 years of hands-on experience in management and start-ups across multiple industries.
JESSICA IP
COURIERSPLEASE
Jessica challenges the status quo in transport as an experienced CO with a demonstrated history of working in the logistics and supply chain industry.
ALEX ROSS
FEEDOPS
Alex Ross is the Business Development Manager at FeedOps, a product sales optimisation platform helping you sell more on Google and Facebook.
JESS MIRABELLO
TRUSTPILOT
Jess is the Partnership Manager for APAC at Trustpilot, the world's most powerful review platform that brings businesses and customers together.