INSTIL AN UNSHAKABLE CULTURE OF CUSTOMER CENTRICITY
UNCOVER CRUCIAL INSIGHTS FOR A CUSTOMER-CENTRIC STRATEGY
LEARN HOW THE VOICE OF YOUR CUSTOMERS CAN FUEL YOUR STRATEGY
VOICE OF CUSTOMER PROGRAM? (VoC)
What, or who drives your strategy? Is it short lived TikTok trends? Your competitors? Or are your customers at the core of all the strategic decsisions you make?
A Voice of Customer Program will capture and analyse in-depth customer insights to feed your strategic roadmap and create a truly customer-centric culture. It's all spearheaded by a Voice-of-Customer Survey - a method used by businesses to gather feedback and insights from their customers.
Placing your customers' needs at the forefront, a well-executed voice of the customer survey can lead to enhancements in your brand, products, and services, resulting in an unparalleled customer experience.
A WELL EXECUTED VOC WILL EMPOWER YOU TO...
FOCUS ON EXISTING CUSTOMERS

The probability of selling to an existing customer is around 70% while it's only 30% for a new customer.
Source: Marketing Metrics
On average acquiring a new customer can cost 5X more than retaining an existing customer.
Source: Invesp
Companies that have better EX and CX alignment see a 22% uplift in profitability and 21% in productivity.
Source: Gallup
Companies who implement a Voice of Customer (VoC) strategy generate a 10X greater year-on-year increase in annual company revenue.
Source: Super Office
"Not only did we find out that the projects we had on our roadmap were the right ones, it then allowed us to prioritse them in the right order. It also has made a huge difference for our team... In order to understand what to focus on in the next 12 months."
- Stephanie, Marketing Director

"Working with MI Academy was like a breath of fresh air! We had so much fun and learnt so much. The MI team adapted and moulded to our timeline and changing priorities with ease and offered really valuable insights and ideas along the way. They also provided a great structure when it came to moving projects forward and turning ideas into actionable tasks. We had a 12 week personalisation accelerator course along with a Voice of Customer survey, and some valuable follow up support sessions. I can highly recommend working with MI!"
- Pen Carroll, Head of Marketing

A fully facilitated all-day workshop where you will learn how to develop and execute your own annual voice of customer, CX survey. Go from insight poor to insight rich, upskilling you and your team to transform into a truly customer-centric organisation.
Inclusions
Communications plan

Customer Journey Mapping Template

Wrap-Up / Loop Closing Best Practice

Annual Survey Best Practices

How To Design A Strategic CX Survey

Intro to Root Cause Analysis

Guide Your Organisation Through The

Process & Gain Buy-In

Pulse Survey Best Practices

How To Plan A Strategic Roadmap From CX Insights



A fully facilitated all-day workshop and 12-week support program designed to embed an unshakeable customer focus within your organisation, helping you focus on customer needs, boosting customer satisfaction and improving your customer experience.
Inclusions - Everything in DIY Survey Workshop, plus...
Done-for-you, Editable Survey Template

Executable Project Plan

Strategic Roadmap

Communications Plan

Full Day Workshop:




How to Conduct Pulse Survey
How to Conduct Pulse Survey

Customer Journey Mapping + Template

Wrap-Up / Loop Closing Strategies + Templates

Communications Workshopping & Review

How To Conduct Tagging

Intro to Root Cause Analysis

Pulse Survey Best Practices



3 x WIPs (Work in progress meetings) Strategy Meetings
Custom Built Insights Solution
Completely done for you service. Ideal for time-stretched teams or businesses looking for independent or non-biased outsider views. Fully Support Voice of Customer Survey and supported integration.
Inclusions
Customised Survey Build (up to 4 journeys)

Up to 6 Verbatim Answers

Customised Project Plan

Customised Strategic Roadmap

Customised Communications Plan

Kick-Off Survey Design

Independant Audit & Analysis

Wrap-Up / Loop Closing

Communications Workshopping & Review

Survey Build, Testing & Transfer

Tagging & Analysis

Root Cause Analysis & Executive Summary

Team Onboarding Lunch & Learn Session

2.5 Hour Insights Delivery Workshop

s
Optional Additions
1:1 Interviews

Mystery Shopping

Focus Staff or Customer Groups

Employee Frontline Survey

Strategy Support Post Survey
46,000+

CUSTOMER

VOICES HEARD AND COUNTING...
Australian consumers surveyed

Average NPS of our clients across multiple ecommerce categories

Improvement to NPS after leveraging VoC insights - Mr. Toys Toyworld

WHY YOU NEED A VOC PROGRAM
You've probably heard the line: "You can't win the game without knowing the score..." That really applies here.
How can you improve your customer's experience without getting a deeper sense of what they're experiencing? We're talking beyond reviews, customer service insights or how enthusastic and supportinve your mum is about your brand.
Turns out, there's a way to understand where you are on the path to being a customer centric brand. Introducing: MI Academy's CX Maturity Model. It's broken down into 4 phases.
You're in the early stages of the customer experience journey. There is a desire to improve your customer experience, but you're not sure where to begin.
You're more sophisticated than a starter, but have not yet aligned your customer initiatives to business operations. You might be using customer data in a liited way and as a result are being outdone by competitors or leaders in your niche.
Your CX initiatives are aligned to your business vision and strategy. There is a team aligment and buy in from the top down. You start to implement a strong focus on training, but more detailed interdepartmental CX insights needs to be implemented and leveraged.
You're actively co-creating CX with customers and are rating highly across all measures, particularly in leadership support, demonstrating performance and driving changes. You're kicking goals, but there is always room for improvement in aligning data across the whole business.
Need help understanding where you sit on the CX maturity scale?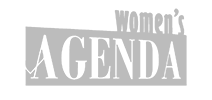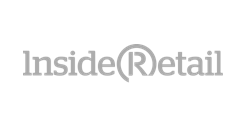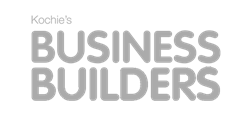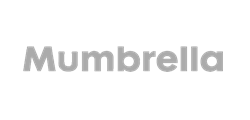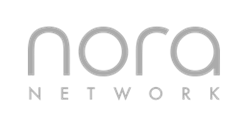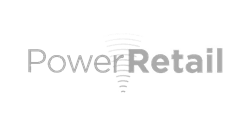 MI Academy is a customised training provider. We combine strategy and training to help retailers transform their customer experience (CX), marketing, approach and impact.