STOP SETTLING FOR
GENERIC ECOMMERCE TRAINING
OUR MISSION IS TO CUSTOMISE YOUR MARKETING TRAINING FOR LIFELONG RESULTS
WE'RE PROUD TO ANNOUNCE:


WE'VE JUST LOST ANOTHER CLIENT.
Are you tired of struggling to drive sales for your ecommerce business? Are you or your team lacking the direction and drive needed to grow? Do you feel like you're constantly trying new marketing strategies without seeing any real results? Strategies that seem right because 'everyone else is doing it'?
You're not alone. Many Australian reatilers feel the same way - trust us, we've listened to hundreds!
You probably feel like you're running on the spot. We've been there.
The truth is, effective marketing doesn't have to be a guessing game. It all starts with one easy step...
JUST STOP AND BREATH FOR A MINUTE!
Contrary to popular belief, great teams, campaigns and customer experience don't just rely on sheer luck. You have to develop habits and use repeatable frameworks to build performance.
Our job is to make you so good that we make ourselves redundant.
Our Marketing Accelerators get results because we use Project Based Training.
It's a methodology that causes you, your marketing team, heck even the whole organisation to work on projects that actually make a difference to the business. This means no generic advice from us!
You'll learn by only using the channels, methods and tactics that make sense to your brand.
All while making the difference you want to make in the industry.
HERE'S WHAT A MARKETING ACCELERATOR CAN DELIVER
WHAT CAN I ACHIEVE WITH AN ALIGNED TEAM?
In reactivation email conversion rate.
Selby.com.au
In leads from a website call-to-action.
Get Going PT
In social advertising conversion rate.
Raw Beauty Box
APAC's Marketing Team Of The Year.
Vet Shop Group
Like a good 'Choose Your Own Adventure', our marketing workshops are fully customisable to account for the needs of your team, the skills available and the goals of the business.
We offer training modules across all aspects of marketing. If you're not sure where to start, you can book an obligation-free, 15-minute discovery call with our friendly consultants.
✓ Standard Across All Workshops
Set yourself and the team up for success by taking stock of where we are at, where our gaps lie and how we can bridge the gaps​. Using this information, we will help you set your 12-month Objectives and 90-day Key Results.
✓ Digital Marketing 101
Understand the core concpets of digital marketing in the modern world. Everything from channel strategy to execution. For the absolute (...or near to) beginner!
✓ Copy & Content
Develop content and copy that connects! Turn clicks into customers by tapping into what motivates them, what they truly want. Position yourself as the only logical solution to their problem.
✓ Brand Development & Launches
Learn the basics of building, releasing and amplify a successful brand. Covering everything from the five P's to channel distribution, you'll be driving sales in no time!
✓ Foundations
From building your subscriber list, to developing a consistent and considered promotional calendar. Let's turn you and your team into email marketing machines!
✓ Personalisation & Segmentation
Learn to deploy tactis that build stonger relationships with your database. Improve engagement, ROI and conversion rate by fostering loyalty and repeat purchases.
✓ Automation
Leveraging deep personalisation and segmentation, it's time to make sure all that effort lasts! Let's develop sophisticated autimatiuons geared toward driving revenue - even while you sleep!
✓ Organic Search (SEO)
Across the 3 core areas of SEO it's time for you and your team to nail: Technical and on site experience, content that stumps the algorithms and wow's your audience, and finally a backlinking strategy that actually works!
✓ Paid Advertising (PPC)
Develop a keyword strategy that meets the intent of your audience and drives serious results. Launch search campaigns so effective agencies are scared to touch your account.
✓ Reporting & Attribution
STOP guessing and get laser focused on what's working. With a view of search metrics across the entire custromer journey, you'll no longer think that "Investing in SEO is a waste of money" or "I'm not sure if paid search is working, but when I turn it off sales decline..." It's time to understand how and why search is growing your business.
✓ Content & Delivery
Curate and deliver content that engages your audience. By using our proven content strategy (the 3 E's) you'll be building a cult like following in no time. No more content for contents purpose. We'll help you create meaning.
✓ Measure & Optimise
Understand content that works and drive toward continuous innovation and optimisation. Measure the metrics you control (not jsut what the algorithm tells you) in order to drive results.
✓ Paid & Performance
If spending in social channels feels like you're setting piles of cash on fire, you're looking at it all wrong! It's time to utilise the necessary evil in a way that works for you. With tactics proven to trick paid social algorithms, we'll show you how to beat Zuck at his own game.
✓ Measurement & Tracking
Uncover the 'magic' behind measuruing your audience, channels and website performance. Learn how to identify new and useful metrics to track as well as how to bolster the integrity of your existing measuremnt plan.
✓ Reporting & Insights
Build rituals around reporting designed to keep you aligned and on track. Ensure data is accessible, shareable and communicated. You'll foster greater transparecny and team autonomy.
✓ Multi-Channel Attribution
No more guessing. No more data paralysis. Get ahead of the curve and understand how each channel plays an integral roll in your customer's journey. Use your attribution insights to fuel greater performance.
✓ Influencers
Find and partner with influencers that align to your vision, mission and values. Learn how to grow your community by tapping into theirs.
✓ Affiliate Networks
Leverage affiliate networks for acquisition. Introduce new prospects to your brand through a broader reach across the digital ecosystem. Strucutre your commissions to drive the results you want.
✓ Partnerships
Join forces with like minded brands to increase reach and bolster both of your values. Build greater loyalty with your niche by showing them you resonate with and appreciate the same brands that they do!
Still not sure where to start?
Book an obligation-free, 15-minute discovery call with our friendly consultants.
YOU CAN LEARN YOUR OWN WAY
WHAT CAN I ACHIEVE WITH AN ALIGNED TEAM?
🎙 LEARN YOUR OWN WAAA-AA-AY!! 🎙
...Ahem. Sorry.
1-Day, 12-Week,
6 Or 12-Month Programs.
Learn In-House
Or Virtual.
Training Customised to
Your Learning Objectives.
According to our clients, we also create some killer playlists...

"With email conversion rate increases of 53% year on year, MI Academy has helped maximise our email marketing ROI. They've shown us how to work smarter and up-skill our team on strategic campaign optimisation. They're gems to work with.
And so too are their banging Spotify playlists!"
- Naomi Szabo, Marketing Manager, Vetshop Group
WHAT IS PROJECT-BASED TRAINING?
Project Based Training is a teching method where students learn by actively engaging in real-world, personally meaningful projects.

This means we work with you on projects that may already be on your roadmap or part of your goals. We work together to scope out any roadblocks or missing capabilities. This gives MI Academy the insight required to develop a training roadmap that will both deliver results and upskill your in-house team.
As part of our projects, we leave our clients with best practices and frameworks that help to embed and make use of the knowledge we share. We are fanatical about helping you receive tangible ROI from your training investments.

THE PROOF IS IN THE PUDDING
Pet Supplies Retailer Achieves 53% Increase in YOY Email Revenue Using Automation
Australian Auto Accessory Retailer Grows 187% Revenue from New Email Subscribers
Highly Competitive Health Food Market Gets Six-Figure Sales Growth 9 Weeks Post-Launch
Want your brand in this list of case studies? Yeah, us too!
So, book an obligation-free, 15-minute discovery call with our friendly consultants.
I loved how practical the workshop was. One of the things that we've experienced in the past with other trainings (not by MI Academy) is training that doesn't give clear direction or practical tools on steps you can take.
This training gives just the right amount - you don't feel overwhelmed by the tasks ahead, you feel prepared and you know your priorities.
Amy Lynnes
People Support Manager, LUSH

The process was thorough, considered and revitalised our ambitions to ensure that we maximise efficiency across the organisation with the resources we have.
Belinda Duarte
CEO, Culture Is Life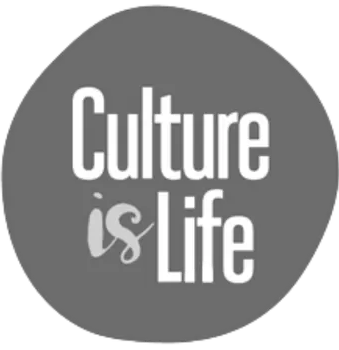 Everyone has been absolutely brilliant to deal with! Always ready to take on new challenges and work with us in a way that suits our schedules and abilities. We have learnt so much and improved the processes, marketing and presence far beyond what we expected. Cannot recommend MIA highly enough.
Megan Lee
GM Finance, Wick & Wire Co.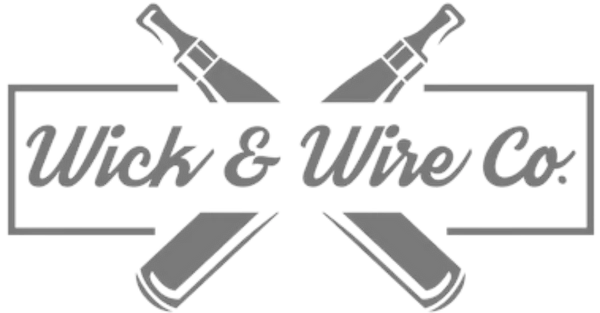 MI Academy is a customised training provider. We combine strategy and training to help retailers transform their customer experience (CX), marketing, approach and impact.